Serious email marketers know the importance of a strong foundation. They don't work on subject lines, CTAs, fancy templates unless they are sure that whatever they send will actually land into subscribers' inbox and not into spam boxes.

Some of you might be thinking… 'Don't you just hit send & email goes straight to the recipient?'

No.

That's just how it looks to us but at the backend, a lot of actions and checks happen to get the email to the recipient.

Email deliverability is the measure of how many emails land into the inboxes of your subscribers. It is often expressed a percentage and can be calculated like this:

Email deliverability = (Emails that went into inbox/Total Emails Sent)*100

We have prepared this list of 7 most effective best practices & one ingenious tip you can adopt to ensure your email deliverability is high. And instead of blaming the phase of the Moon or alignment of stars, you will be able to fix a lot of things and get those emails landed into inboxes.
How do you Fix Email Deliverability?
1. Maintain a clean list
Your email list has subscribers who haven't opened your emails in the past 6months or even a year. Your list also has some emails that are inaccurate (because of typos by people when subscribing or domains that shut down)
Bigger the list, higher the chances of inactive and inaccurate data.

Why should you clean your list?
Inactive subscribers generally don't remember signing up for your emails and thus tend to mark emails as spam whenever a forgetful subscription catches their eye. Removing such emails beforehand will help your sender reputation as you will get fewer complaints and high engagement.
Data quality is another factor inbox service providers look at when determining what to do with your emails. If a list doesn't have invalid data, and engagement is strong, your emails are more likely to reach the inbox. A good email checker will clean up the invalid data.
Let's see how you can handle the inactive subscribers.

You can send one last email to inactive subscribers asking them if they are still interested.

Check how Realmac does it very elegantly: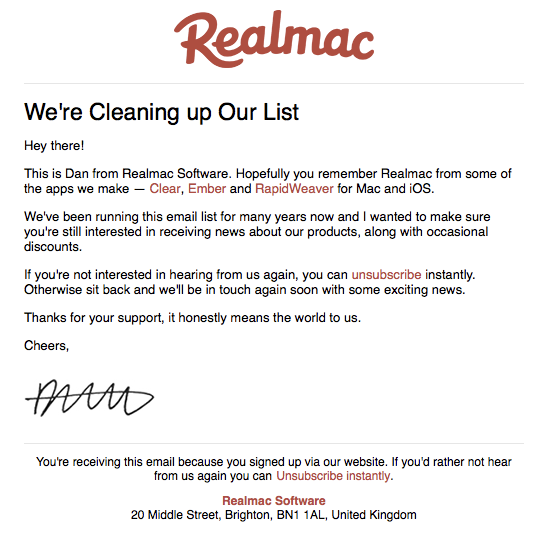 After you have a clean list and you sit down to craft your email, work on the first impression - your subject line. Let's read why, in the next section.
2. Work on the subject line
As marketers or as beaming-with-pride-about-our-product people, we tend to puff up our subject lines a bit to gain the reader's attention.
*chuckle*

But... writing deceptive subject lines is an entirely different and probably an illegal practice!

Certain words or combinations of words can trigger spam filters and your emails will do a crash landing into the spam folder.

Spam filters are smart and always weeding out subject lines that say 'earn $10000 in 10 days' or '100% guarantee weight loss without exercise'. Here are some tips to keep your subject lines clean:
Don't use 'too-good-to-be-true' subject lines.
Avoid spammy words that are used to make claims or outrageous offers like '100% off', 'free', '$$$', 'chance', 'password, 'guarantee'. There is a long list of these words you can easily find on google.
Don't write subject lines with exclamation marks or capitalized words. PEOPLE DON'T LIKE TO BE SCREAMED AT!. I am sure you got my point ;)

Another reason why you should have crisp, honest, and engaging subject lines is so that people open your emails.

Since ISPs(Internet Service Providers) are taking note of all variables, including the engagement from the recipients, a good subject line will give you plus points with the ISP and it will allow your email to land safely in the inbox.

Here's a genius and foolproof tip one of my mentors taught me:

"If you want to create your own list of 'spammy subject lines' and actively avoid them, you can check your own spam box. Then think if what you are writing belongs there or in the actual inbox. Then tweak accordingly."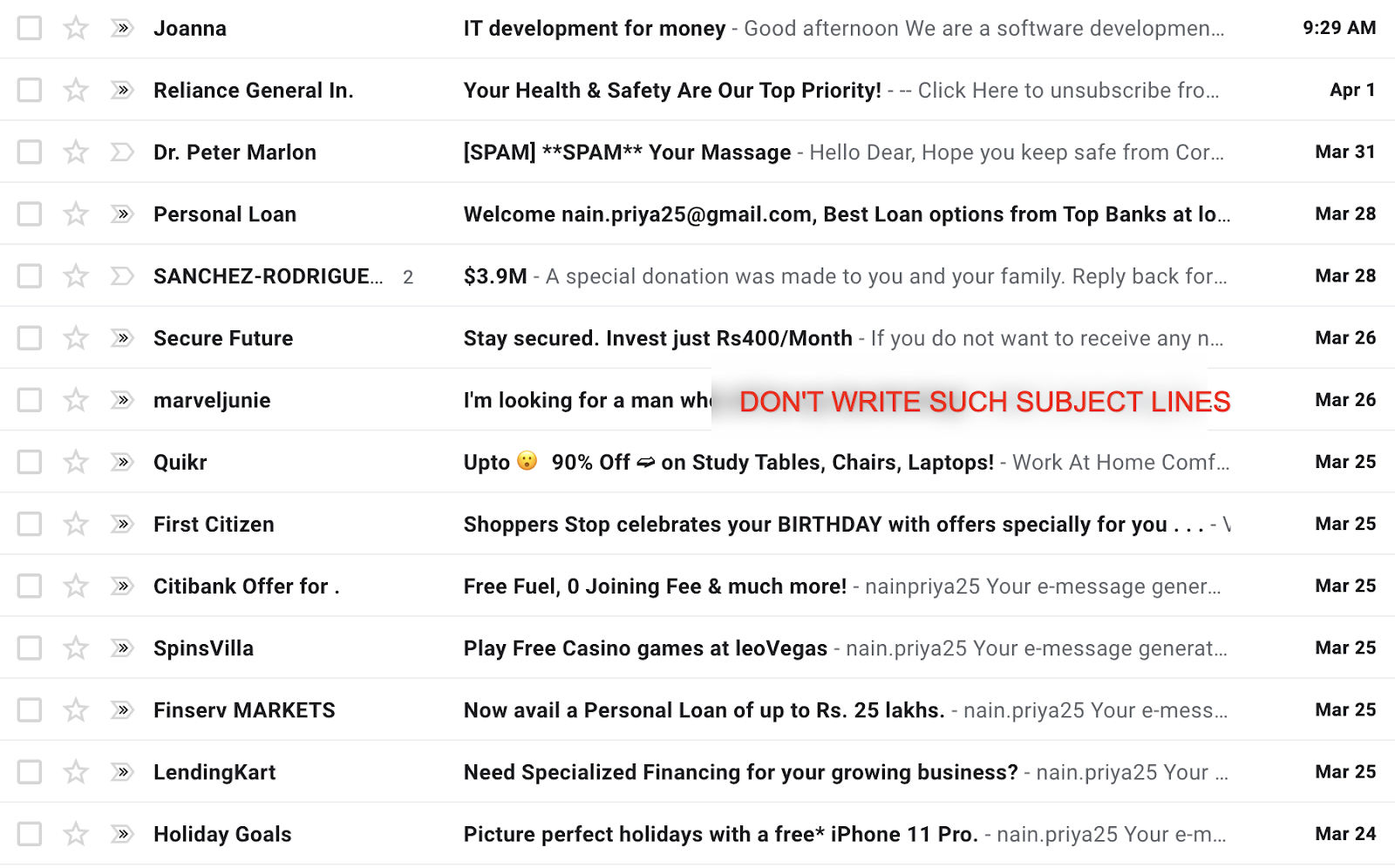 When you are done writing that click-worthy subject line, you will move on to crafting your content, right?

At this step also there are many pitfalls you have to avoid.

Let's read how to optimize your content for excellent email deliverability.
3. Watch how you write content
Engagement with the email is one of the signs that spam filters use to judge the legitimacy of your content. An email copy with poor grammar, various fonts, keyword stuffing gets you negative points.

It's obvious that your content should first pass the spam filter's checks. Then only it will be able to build trust with the reader and motivate them to take action and be responsive to your emails.

So here are a few tips to set in your content writing DNA:
Use correct spelling and grammar. Take time to edit and proofread. You can use services like Grammarly to help you with that.
Link only to genuine sites with reputable domains.
Avoid shortening your links when you hyperlink a text, button, or image.
Don't write long emails that feel like a novel.Spammers tend to write long emails with obfuscated links so it's suggested to avoid lengthy emails.
Balance the image-to-text ratio. Your email shouldn't have too many images and too little text. Let's explore this point a bit more in our next section.

4. Don't use Image only emails
At the end of a long day, have you ever found yourself going to one of those graphics designing tools and designing your email as an image just to avoid dealing with HTML & CSS?

I have been tempted to do that… almost every day of 2019.

Until I knew what a terrible shortcut that is when I am trying to avoid the spam box.

Email clients can't read images. They can only parse your text. Hence using image-only emails is a notorious technique used by spammers to hide their text. So when you exhibit the same behavior as a spammer, your emails won't pass the check of spam filters and hence won't make it to your reader's inbox.

If you ever wished that you had beautiful templates where you could put your text and don't have to create heavy images ever again, you are at the right place. Because I am gonna suggest you try the ever-expanding library offered by SendX.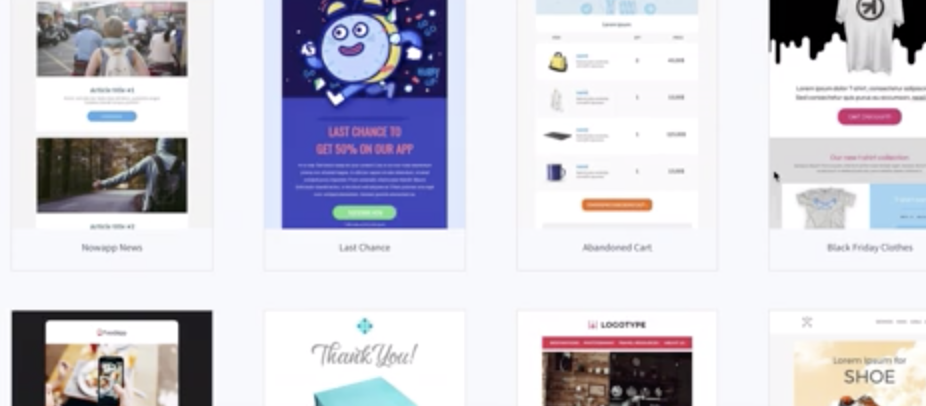 You can check out the whole library, easy to use editor and get access to millions of stock images even when you just try SendX for free for the first 14 days. No credit cards or lists or email requests required.
5. Include Unsubscribe Link
If the unsubscribe button is hidden or not present, readers are going to mark your emails spam. All email clients give them that functionality.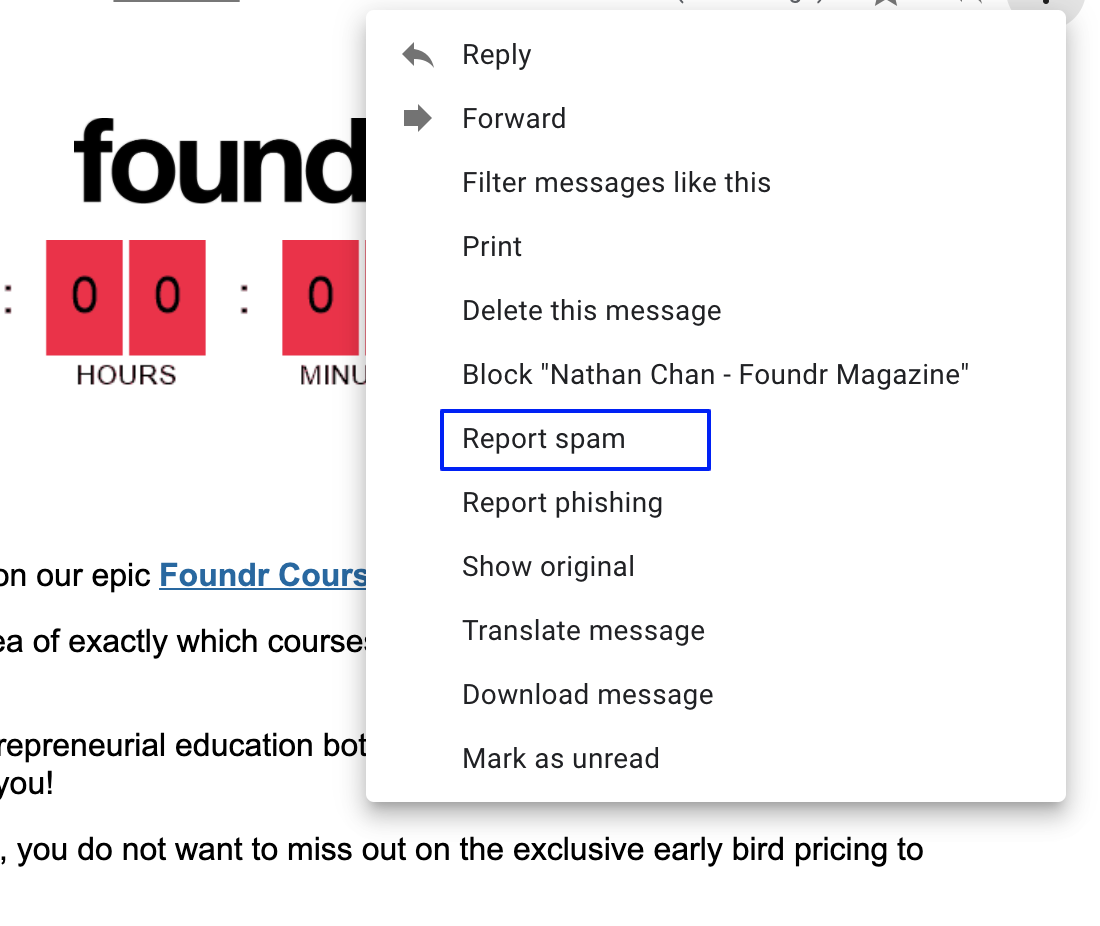 Your email might just have extremely valuable content or it may contain a great deal but not all your subscribers care. For them, any unwanted email is spam and if you don't provide an easy way to unsubscribe, they will go for the next easiest option - 'Mark as spam'.

The more spam complaints you receive, the lower your sender reputation will be. This will trigger spam filters to block you and you will be tagged as a spammer.

That was a horror story you can avoid by letting people unsubscribe easily.

How?

Just make the unsubscribe button easy to find and easy to use.


Let me explain a bit more:
Put your unsubscribe link in the footer - that's a standard place where everyone looks for it.
Don't hide it in long sentences or images.
Don't make anyone log in to their account or reply to you to unsubscribe.
Enable one-click or maximum two-clicks to unsubscribe.
Of course, ensure that your unsubscribe link is not throwing a 404 or 500 error (duh).

After you are done setting up the core of your email, let's talk about something that is often handled poorly, just out of convenience - your 'from' or 'reply-to' address.
6. Use Legitimate 'From' or 'reply-to' address
To fill out these fields in your campaign, you might be tempted to use no-reply@companyname.com and save some time. But it will cost you in the long run.

Initially, you might not see the effect but when people would write back to you and hit a wall, spam filters will catch that and suspect your account for being that of a spammer. So fill up these fields with some legitimate address.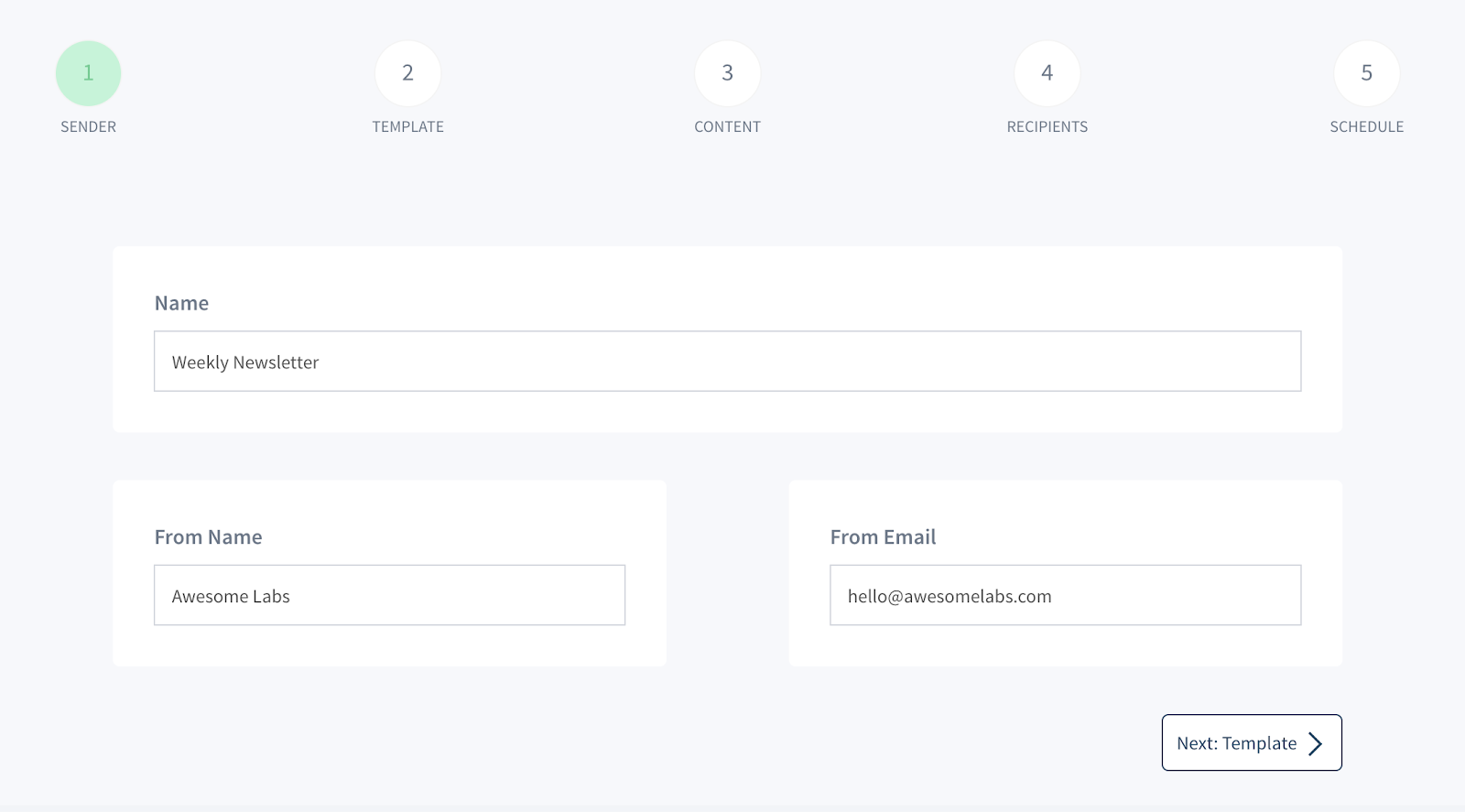 Even when you follow all the content & email hygiene guidelines to keep yourself out of the blacklist, you might still have low on deliverability just because your ESP is linked with an IP reputation that's subpar.

That's a bummer.

Let's read on how to navigate this technicality.
7. Maintain IP Reputation
IP reputation or Sender reputation refers to the reputation of your email sending IP address that tells email inbox providers whether or not you're a spammer.

The reputation of a shared IP is affected by the sending habits of everyone who emails from it. So one way to ensure a good sender reputation is to use an email marketing service with a rigorous anti-spam policy that protects the sender's reputation of it's shared IP addresses.

If you are looking for such an email marketing service that has invested in some tools & technologies that give your emails the best chance at landing in the inbox, then you should check out SendX.

The reason it is trusted by 3000+ companies worldwide is not swanky marketing but it's their deep focus on making sure your emails go into the inbox, every single time.

If you want a good ROI on those emails and grow your business, you have to give it a try. You can get a free 14-day trial that doesn't even require any credit card.

Another solution is to use a dedicated IP - the one that will be used only by your account. But it only makes sense if you have a mature marketing approach and if you send a consistent schedule for emails.

When you move to a dedicated IP, you will have to warm up your IP ( domain reputation establishment, accomplished by gradually increasing email sending.)

When you start up a new dedicated IP address, warming it up gives ISPs the likelihood to gather information about your email activity, and assess whether or not you're a spammer. Most reputation systems only store data for 30 days, so you should not go 30 days or more without sending on any given IP.

I have one brilliant tip on warming up your IP - use transactional emails.

Transactional emails are most suitable for warming an IP address. These emails get the best open and engagement rates, which shows ISPs that you're sending relevant emails and that your audience is responsive to your messages.
Wrap Up & One Clever Tip
Let me tell you an ingenious tip that can help you bypass all spam filters. Simply ask your subscribers to add you to the primary inbox and whitelist your 'from' email address.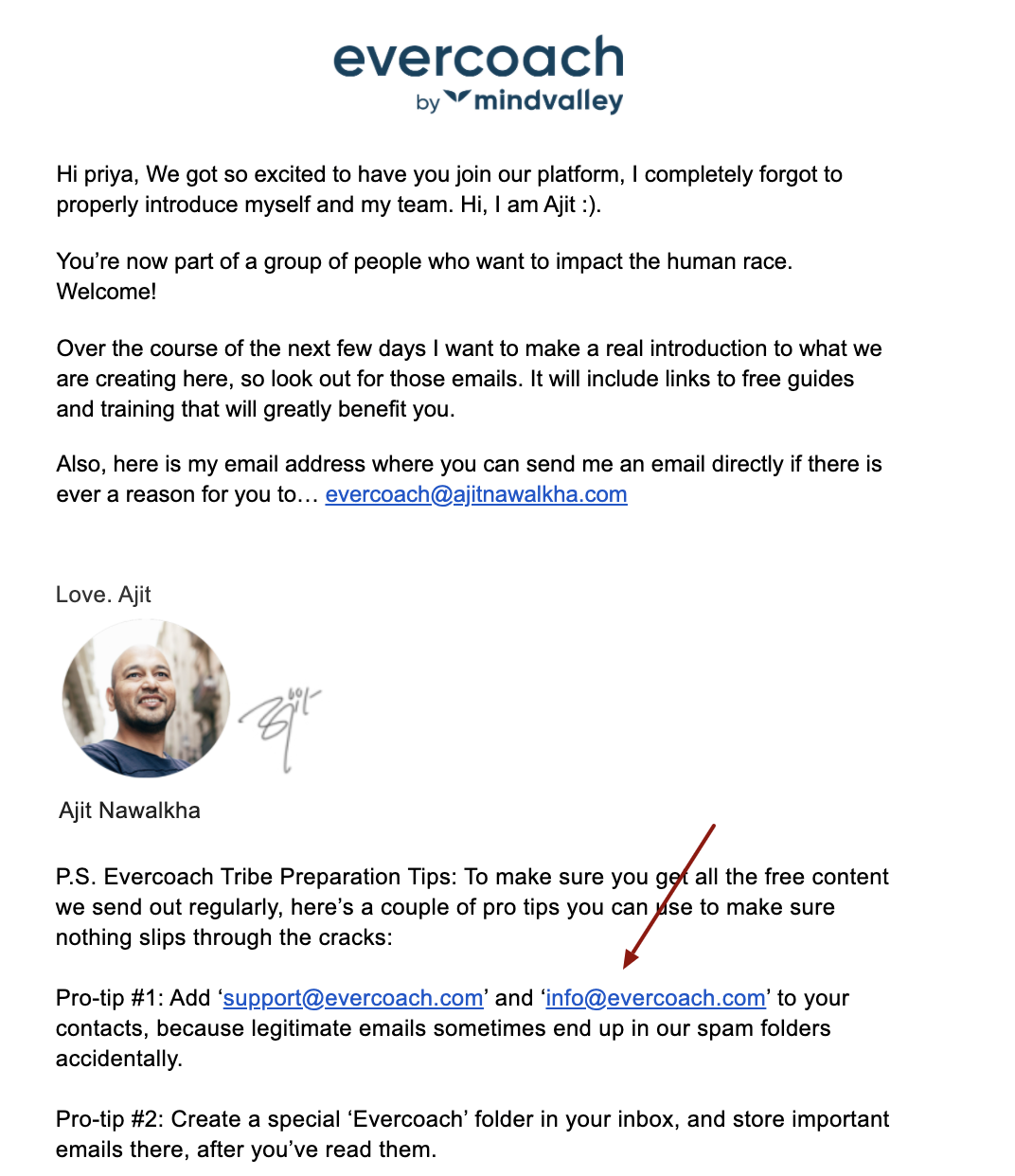 No amount of killer subject lines, responsive templates, or deep personalization would work if your emails are not delivered at all.

Monitoring the technicalities, keeping the list clean, sending valuable content, and avoiding spam triggers will surely increase your email deliverability. This will ensure your email marketing efforts are directed to inbox & thus your business would be benefited from this.
FAQs
1) How is email deliverability calculated?
Email deliverability is the measure of how many emails land into the inboxes of your subscribers. It is often expressed a percentage and can be calculated like this:
Email deliverability = (Emails that went into inbox/Total Emails Sent)*100
2) What is a good email deliverability rate?
Generally, 95% and higher is regarded as a good email delivery rate for any ESP. This means that for every 100 emails sent, at least 95 should have been delivered.
3) What are some factors that affect email deliverability?
Some factors that affect email deliverability are:
The volume of emails you send
The frequency with which you send your campaigns
Open rate, click-rate, and unsubscribe rate
Bounce rate or emails which go undelivered.
4) How can I improve email deliverability?
You can improve email deliverability issues by ensuring that you maintain a clean list, writing a good subject line, writing content that will pass the spam filter's checks, avoiding using image-only emails, including an unsubscribe link, using a legitimate 'From' or 'reply-to' address, and maintaining a good IP reputation.